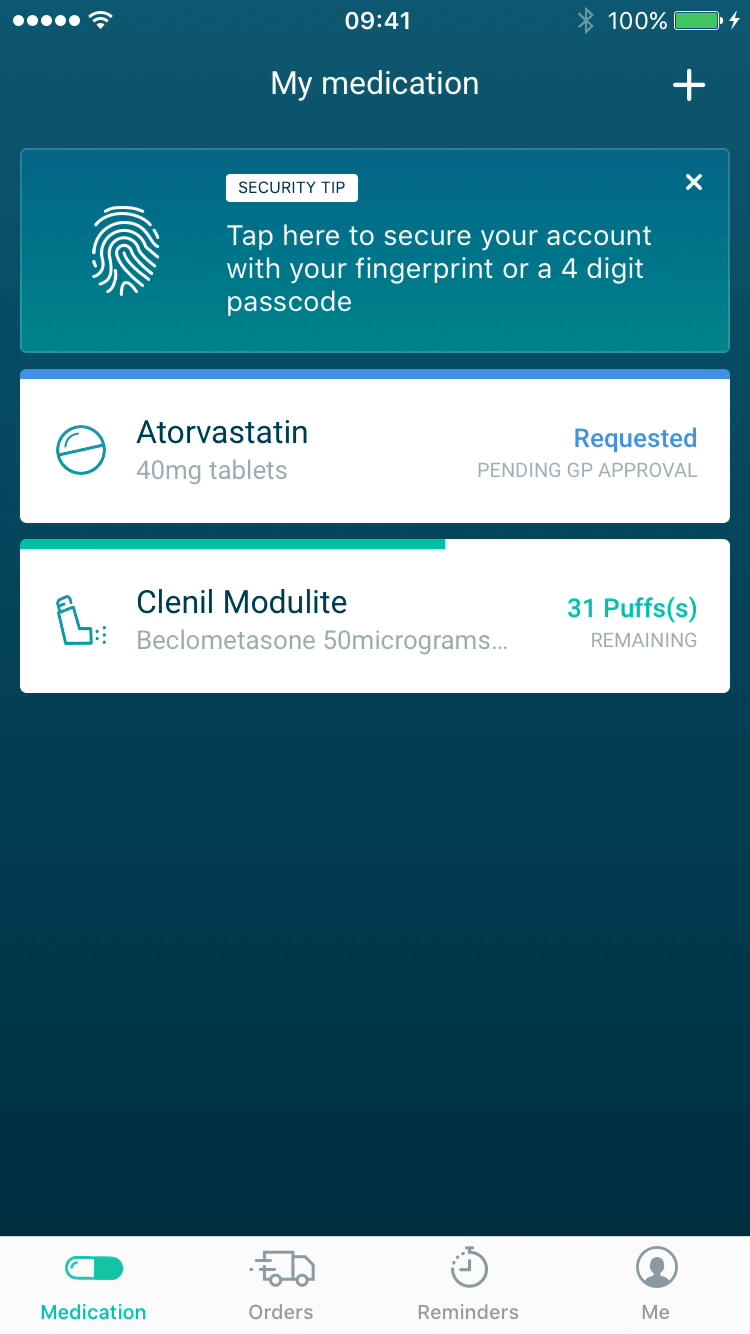 Add your medication
Tell us the medication you need and which NHS GP you're with. We do the rest.
Scan the barcode

Search the database
Receive it by mail
Once your prescription is approved by your GP, we post it to you via Royal Mail. Free of charge.
Free delivery

Discreet packaging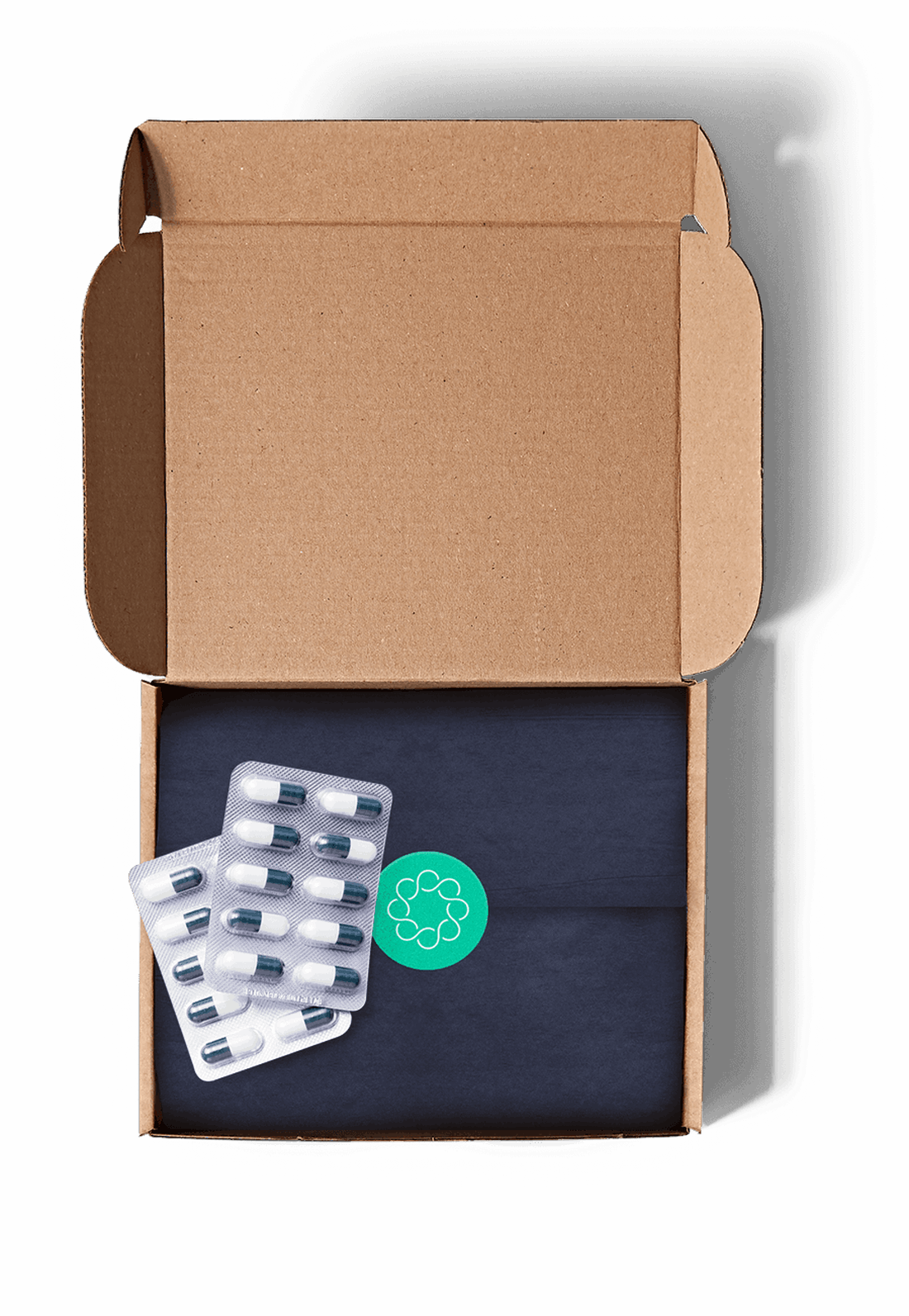 Stay on top of your condition
We'll remind you when to take your medicine, when you're due to reorder and when you need to check in with your GP.
Timely reminders

Get on with your life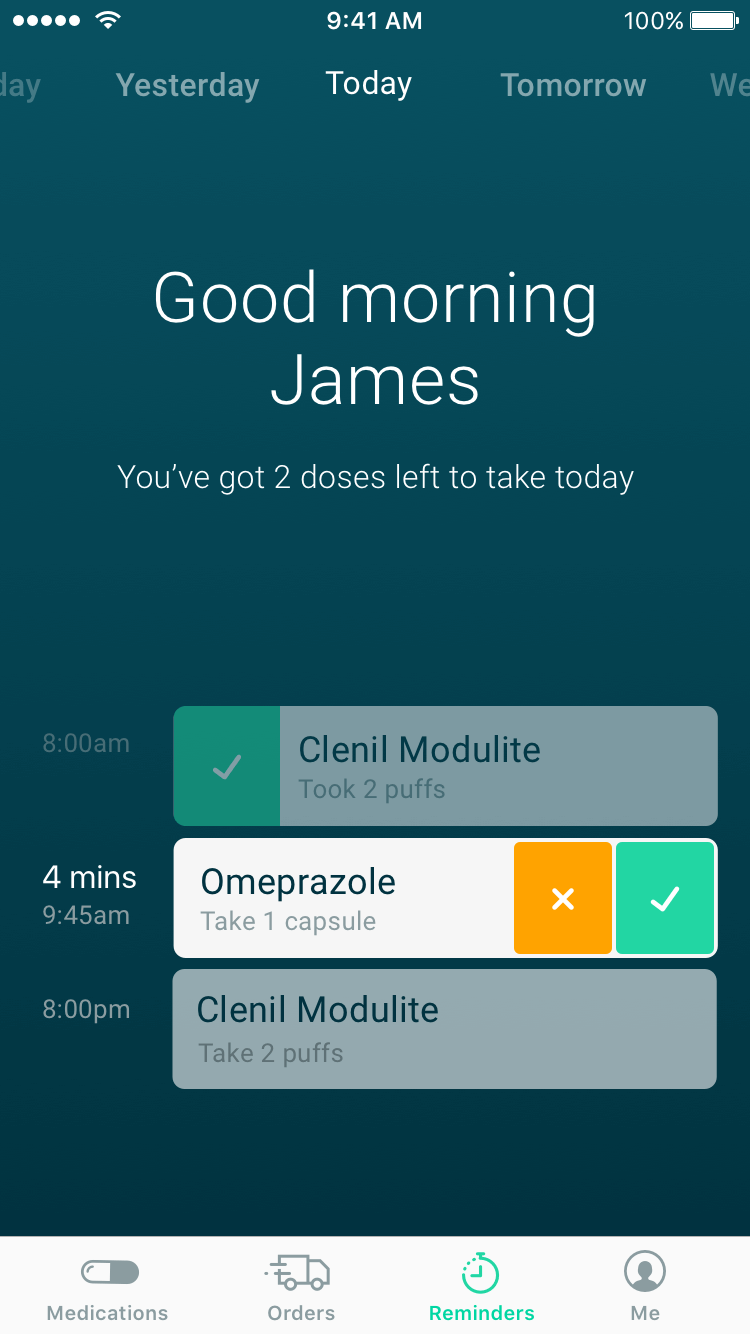 It really is that simple. See what our users think.
Daily reminders to use my inhaler have genuinely helped me get my asthma under control. Echo is an essential app.

Mat, 35, Essex

Setting up my account was seamless - I ordered on Monday and received my items on Thursday morning. So, so easy.

Jill, 33, London

Getting my medication has never been so convenient. I never run out and it's just one less thing I have to worry about.

Ross, 20, Camberley

Great service offering and highly reliable. Game changer.

Alex, 35 London

Echo brings ordering repeat prescriptions into the 21st century. Just load the app and tap.

Liam, 23, Stoke-on-Trent

Fantastic service, already recommended to lots of people. It makes my life so much easier.

Great service, so easy to use, fast delivery, reminders when needed. Just tap on your app and the items arrive in great packaging.

Speedy, efficient, easy to access and use.

Charlotte, 44, Nottingham

So easy to use. Convenient, free, and perfect for a busy lifestyle.

Imogen, 25, Norwich

Daily reminders to use my inhaler have genuinely helped me get my asthma under control. Echo is an essential app.

Mat, 35, Essex

Setting up my account was seamless - I ordered on Monday and received my items on Thursday morning. So, so easy.

Jill, 33, London

Getting my medication has never been so convenient. I never run out and it's just one less thing I have to worry about.

Ross, 20, Camberley

Great service offering and highly reliable. Game changer.

Alex, 35 London
Posted with user consent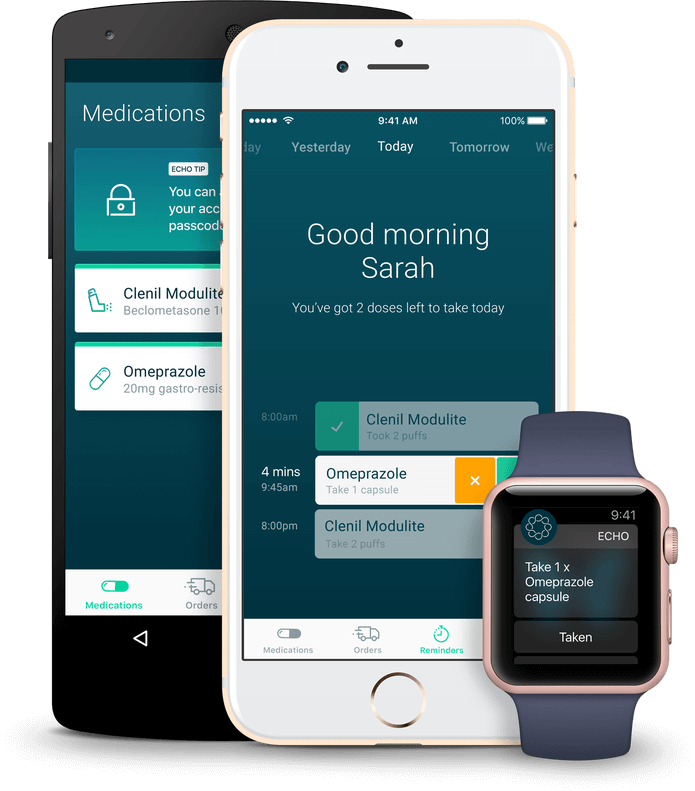 Take control today